Do you know how you can make your printed material as eco-friendly as possible? We strive to offer our clients more and more eco-friendly options. We have recently obtained the Product Footprint CO2 Neutral environmental certificate, which allows you to minimize the negative environmental impact of your production.

Do you want your printed material to be produced on paper with verified origin? We can produce all print projects for you with FSC® or PEFC organic forestry certificates.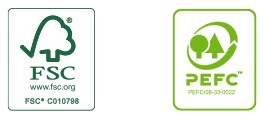 Is the issue of sustainability more than just a logo in printed materials? If you are familiar with the philosophy of renewability and the "endless" cycle, you will be pleased to know that we can provide Cradle to Cradle® certified papers for our customers. At the request of our customers, we use 100% recyclable paper such as "Impact Natural" or "Nautilus Classic".
And what are we doing to make our production as sustainable as possible? In partnership with Preferred by Nature (previosly NEPCon), we are increasing our environmental efforts. By measuring, reducing and offsetting our greenhouse gas emissions, we have taken the first step towards making our CO2 balance transparent and improving over time. The proof of our efforts is our CO2 measurement certificate. As a second step, we are now working towards obtaining our CO2 Reduction Certificate.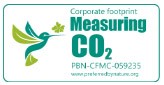 We do not forget about the legal regulations, therefore we comply with the applicable Czech and European Union legislation in the field of environmental protection and we follow the environmental management system according to ISO 14001:2004. In addition, all materials used in all stages of production meet European standards for environmental protection.

We are investing in new technologies. We continue to save energy with the purchase of a new offset press and a large digital press with an interconnected fully automatic processing line. This investment has enabled us to phase out older machines with high electricity and gas consumption.
Thanks to ever-improving planning, we are constantly striving to reduce paper waste. We sort and recycle the remaining paper. In this way we support and simplify the recycling process and save our resources. We consistently sort our waste and send it to authorised companies for environmentally friendly processing.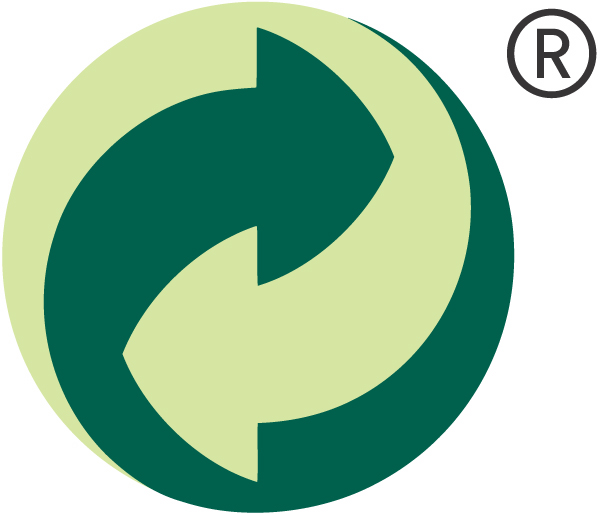 We print almost without isopropanol, IPA for short. We use a wetting solution with a maximum content of 3% IPA. This protects the environment, relieves wastewater treatment plants and prevents further pollution of our waters.
Using our own solar energy, we cover approximately 20% of our energy consumption. As a next step, we plan to expand our system to outdoor areas (expected installation in spring 2024). This will enable us to increase the share of renewable energy to approximately 30%.
All year round we use waste heat for heating and hot water. We do not simply release the waste heat generated by our production processes into the air. On the contrary, we use this heat to heat other parts of the building. This saves energy and protects the environment.
And what else are we working hard on in the field of environmental protection? Our main goal is to obtain the ECO LABEL and CO2 Reducing certificates.
Want to know more? Contact us. We'll be happy to tell you more or advise you on what eco-certifications your printed material may have.
You can also find all the certificates mentioned here.