About us
We are one of Europe's leading offset printers. We are experts in graphic design, printing and bookbinding, and throughout the entire production process we are committed to first-class quality of our services and all printed products.
Write us
Graphic studio
Pre-press preparation (DTP, CtP) and creative graphic design. Assistance in order processing, custom creation of diary collection, notebooks and other planning aids.
Pressroom
Huge printing possibilities thanks to great machinery - digital printing, colour sheetfed and rotary offset printing.
Bindery
Bookbinding machines for finishing and finishing of printed matter. Wide range of bindings (V1, V2, V4, V8, Twin Wire, Flexibound, Swiss Booklet, Otabind)
Diaries and calendars
New collection every year, expansion of products according to market requirements and complete customized production.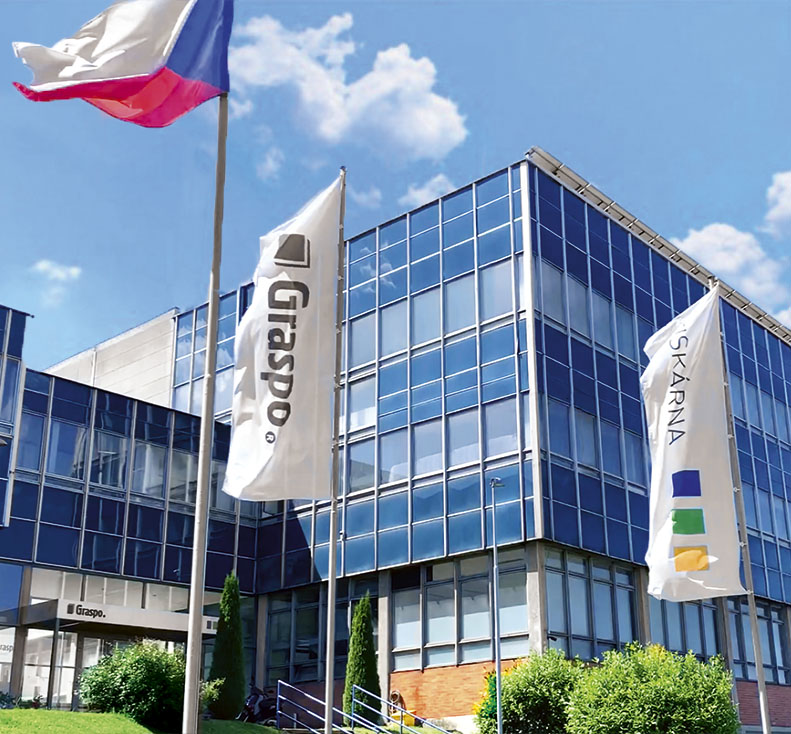 We are manufacturers
We print books based on customer's request, but can also design and produce all diaries and notebooks ourselves. This allows us to control both the quality and the cost of production. Our people use all the know-how of our printing house in order to deliver the best products possible. 
We do not buy or have our products manufactured abroad. We can proudly say that our products are 100% local made.
We set the trends
For more than ten years of our publishing department at GRASPO CZ printing house, we have introduced dozens of new designs. We always come up with creative designs that are not yet on the market. We try to make our products attractive and timeless, so that our customers like them. Also we want our products to become their everyday compenion. 
We pay attention to details
The facilities of our printing house allow us to use a wide range of machines for finishing (die-cutting, stitching, embossing and debossing, etc.).
We pay attention to details: elastic bands for closure, pockets for documents, elastic bands for closure, pen loops, plastic and metal labels.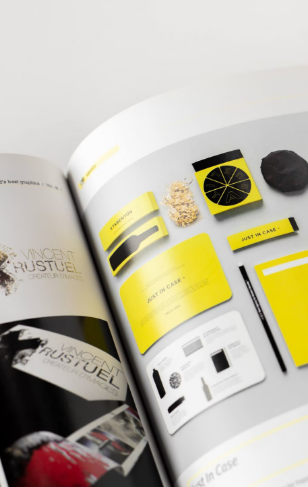 Books in various bindings and unusual sizes.
Diaries and notebooks for women and men in various formats and designs.
Planners and To Do Lists for perfect planning of the day.
Brochures and catalogues for corporate or other purposes.
Magazines 
Calendars
Poster and flyers
Small printed materials such as various business cards, thank you cards, greeting cards, invitations...
Tradition, honest craftsmanship and experience: the history of our printing house dates back to the time of Bat'a Zlín, when the foundations of our current printing tradition were laid. Honest craftsmanship and the experience of our employees as well as new technologies are the basis of our daily work.
Quality: quality is part of our corporate strategy. It is controlled throughout the entire production process.
Full service: data reception and control, printing, bookbinding, finishing, packaging and shipping.
Flexibility: We are happy to meet even non-standard printing requirements and wishes of our customers.
Direct and fair communication is the basis of our partnership with our customers.
You didn't find what were you looking for?
Our goal is to fulfill all your wishes. Contact us and together we will figure out how to realize your ideas.