Small printed matter
SMALL PRINTINGS WERE NOT MERCHANTILE MATERIAL. The undeniable advantage of merchanting in GRASP is the background and potential of a "big printer". We print business cards and tags, invitations and announcements.Letterheads, postcards, leaflets or brochur
Write us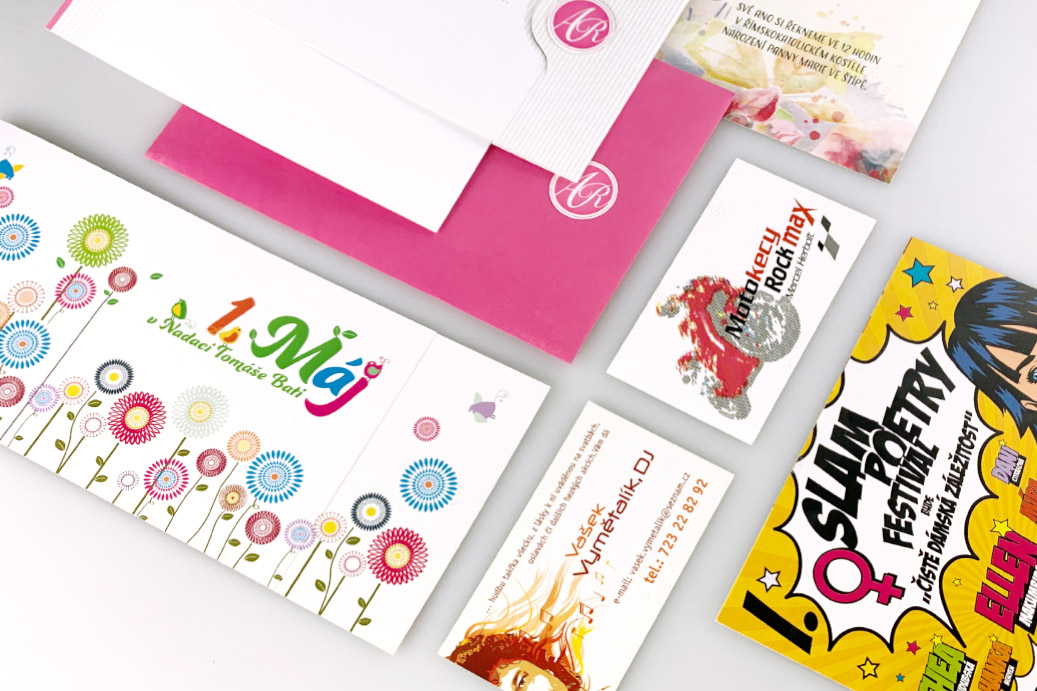 Quantity
Format
Maximum size 33 × 44 cm
Paper
We print on recycled papers from 55 g to 300 g matte chalk
Print
Printing is carried out on Romayor small-format single-colour offset presses
Order price
For further information, please contact our merchandise printing specialist Mr. Václav Vymětalík with confidence, tel: 577 606 233, vasek.vymetalik@graspo.com.
Our services
We execute on Grafopress letterpress printing machines, on which it is possible to:
Six-digit numbering
Bigging
Printing up to 500 g paper weight
In the library we can also perform die-cutting, drilling, perforation, V1 binding with eyelets, etc.
You didn't find what were you looking for?
Our goal is to fulfill all your wishes. Contact us and together we will figure out how to realize your ideas.